To be able to process your request concerning one or multiple invoices we need to know the customer number as well as the invoice number(s).
It is of course not possible to provide invoice number if you for any reason do not have the invoice. 
Below we have collected the things to think of and where to find information: 
Be mindful when filling out
Contact details

E-mail: Use the same e-mail as you use in Pagero Online 
Phone: If there are concerns we may need to reach you for further information and to proceed as quickly as possible we need your phone number 
Customer number is found on the top right corner of the invoice.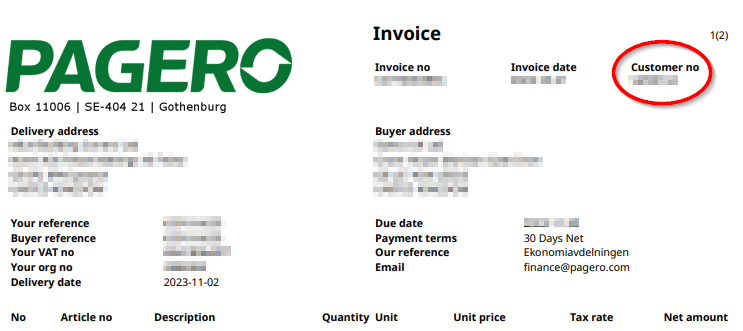 The invoice number can be found in the top right corner of your invoice.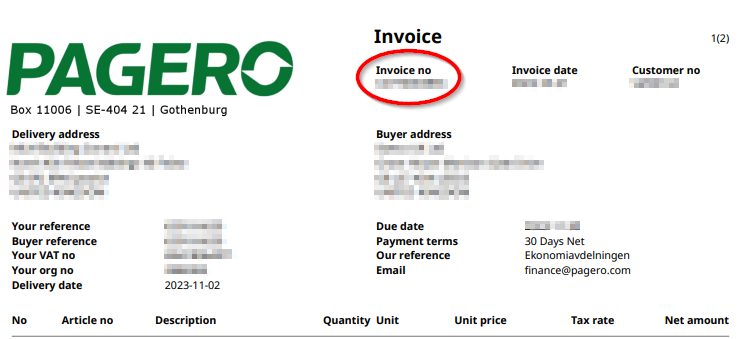 To directly submit a request regarding your invoices click here and choose My Invoices from Pagero & Billing Questions under type of request.
(Link below is for general requests)