Some e-invoice recipients with another service providers require a routing setup to be done at their end before you can start sending e-invoices to them. If this is the case you need to send a request for them and after receiving an answer, manually activate the routing. Usually, it is up to the receiving service provider whether your recipient needs a set up.
If you are about to add a recipient to your customer directory that requires a routing to be set up, please start by following the normal routine for adding recipients to your customer directory, you can find them Here.
If the customer then requires a routing to be setup, when adding the customer to your directory you will be guided to the tab Routing. This is where you can send an e-mail that contains information collected from the sender and the recipient in Pagero Online. It is not mandatory to send an e-mail via Pagero Online.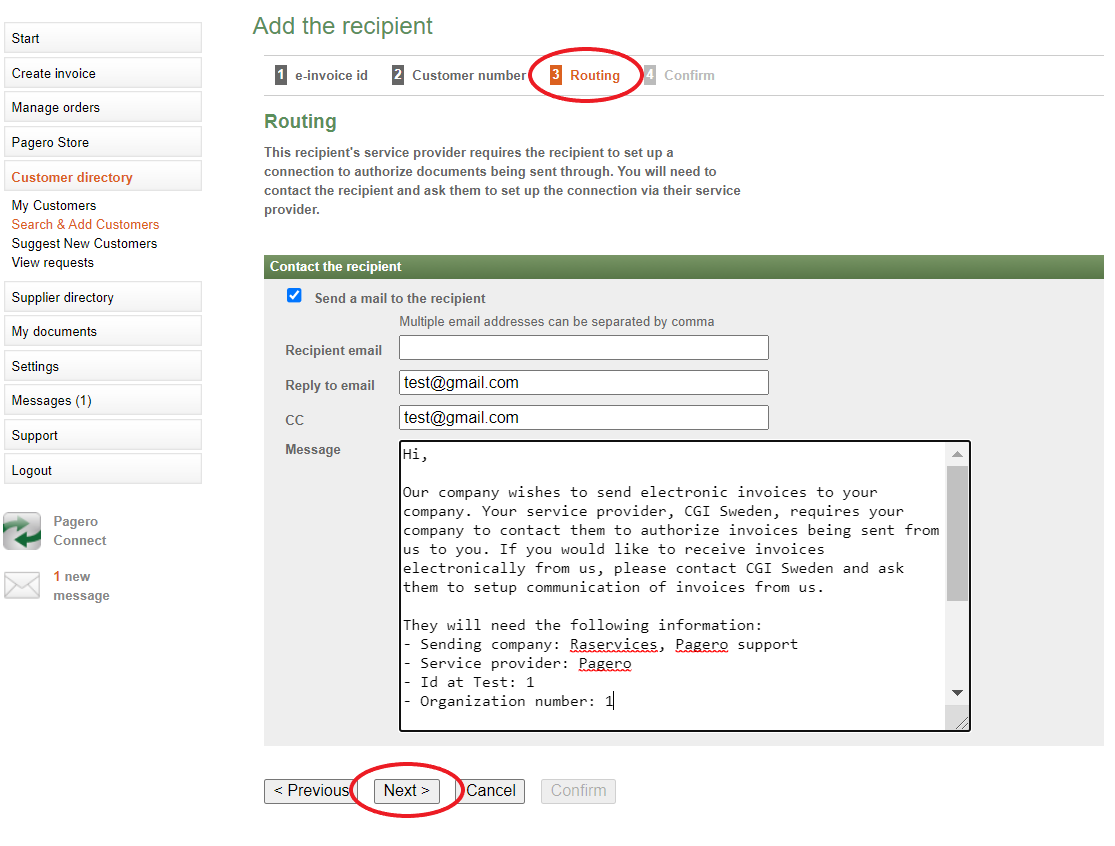 After you have received a response from your customer that the routing has been set up, you need to manually activate the routing request from Pagero Online.
Here is how you can activate routing for the recipient
1. In Pagero Online go to Customer directory -> View requests -> Routing requests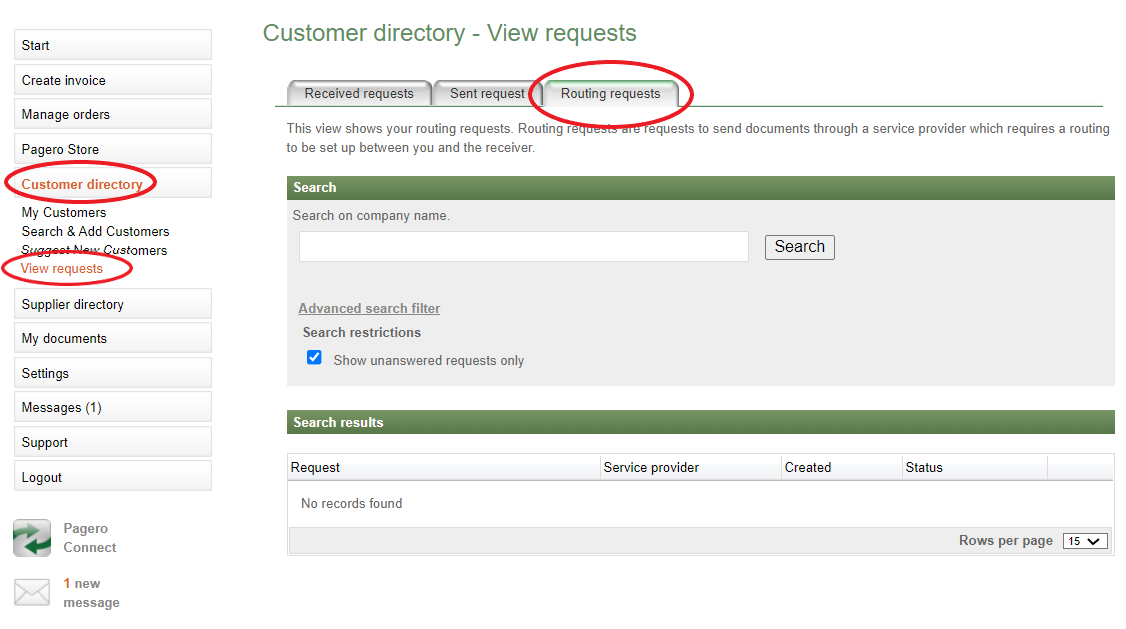 2. You can see all the routing requests with a status "Awaiting response" on the list or by searching the company by name. By choosing the desired row, you can either cancel or activate the request.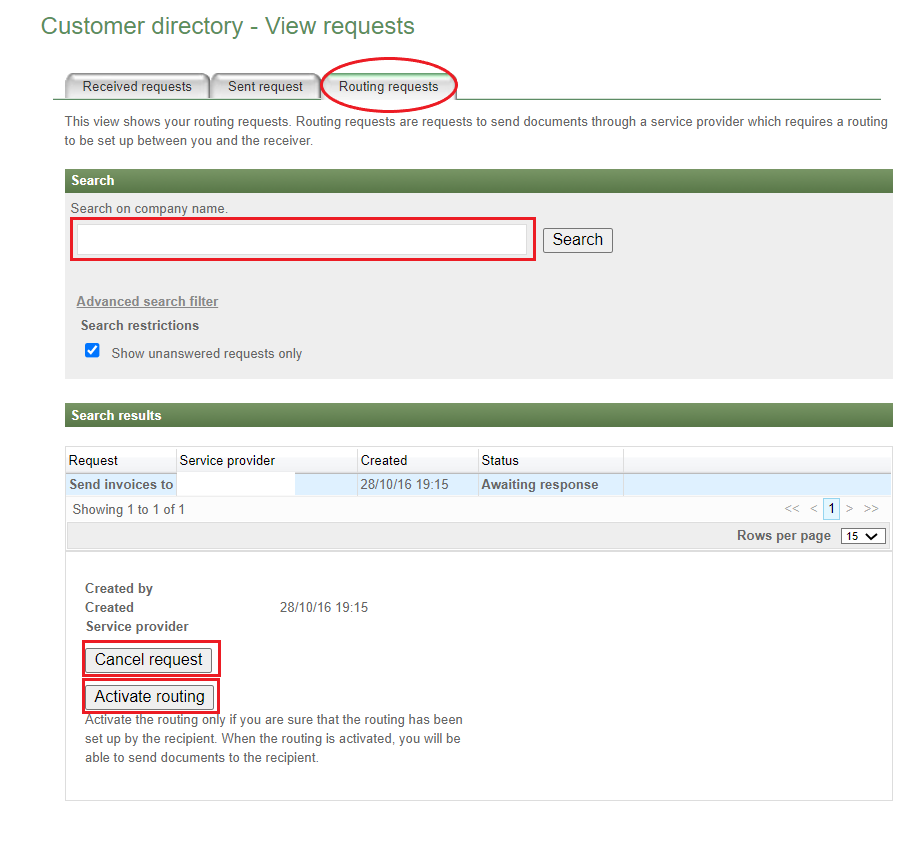 Note! The status "Awaiting response" in Pagero Online won't update itself, It can only be activated by you.